Dine at The Casbah Restaurant
The Place to Eat in Benalmádena
We invite you to dine with us on site at The Casbah Restaurant, Clubhouse & Bar. Take a look at our mouth-watering range of new dishes to tempt every taste bud, from delicious starters and desserts to a great choice of main courses. Particular care is given to the provenance and seasonality of ingredients and the menu features classic international dishes as well as a chance to experience local favourites. Our complete menu is prepared freshly and even our house specials are prepared using imported produce to try to ensure authentic flavours. As well as our extensive menu selection our chef´s will also prepare a selection of specials which team members will be delighted to explain to you. Remember that some of the specials will be available within your half board options.

Main Menu
Breakfast Menu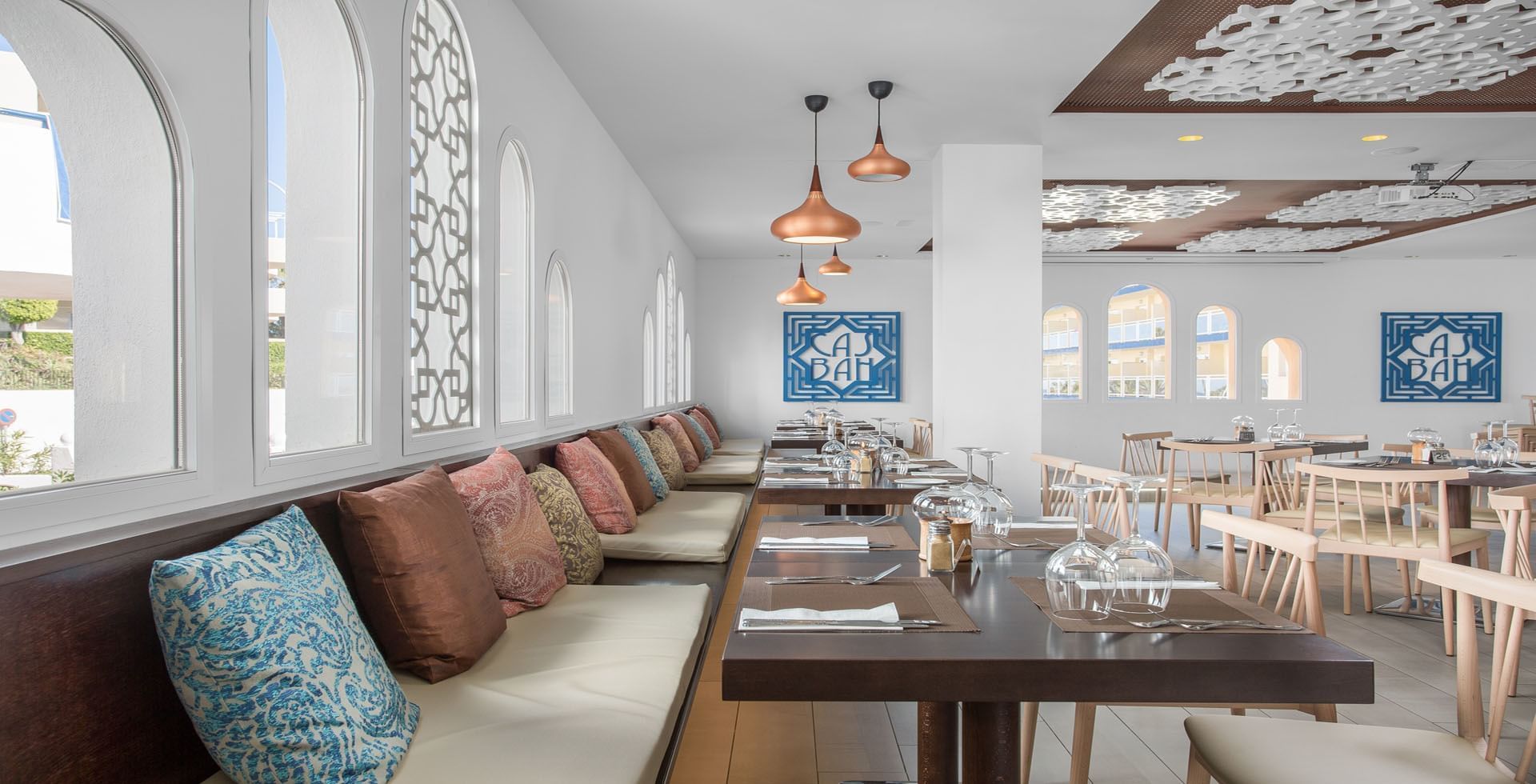 The Casbah Restaurant
Opening Times
9.00 AM to 10.30 PM (breakfast only served 9:00 AM to noon). The restaurant closes at half past midnight.
HALF BOARD
Our fantastic half board offer includes a choice of breakfast with either a cup of tea or coffee and a two course dinner for just €22.95 per person per day (minimum three days). Note: HB on the menu indicates the items/choices available as part of the half board option. You may pay a supplement indicated in brackets if the item of choice is not included in the half board (HB) option.
SPECIAL OFFERS (request through Diamond APP)
STEAK IT EASY: Pre-order Argentinian Rib-Eye steak for two people on a Thursday evening at The Casbah Restaurant and you will receive a FREE BOTTLE of our premium quality house wine. Must be booked 24 hours in advance to claim the discount (only 1 request allowed per accommodation during the stay).
MEMBERS MONDAY: Diamond members dining on a Monday evening will receive a 10% discount on food between 6pm and 10pm at The Casbah Restaurant.
To make a reservation please call +34 952562247 today.
All Food & Beverage outlets at this resort are operated by third parties, not Diamond Resorts.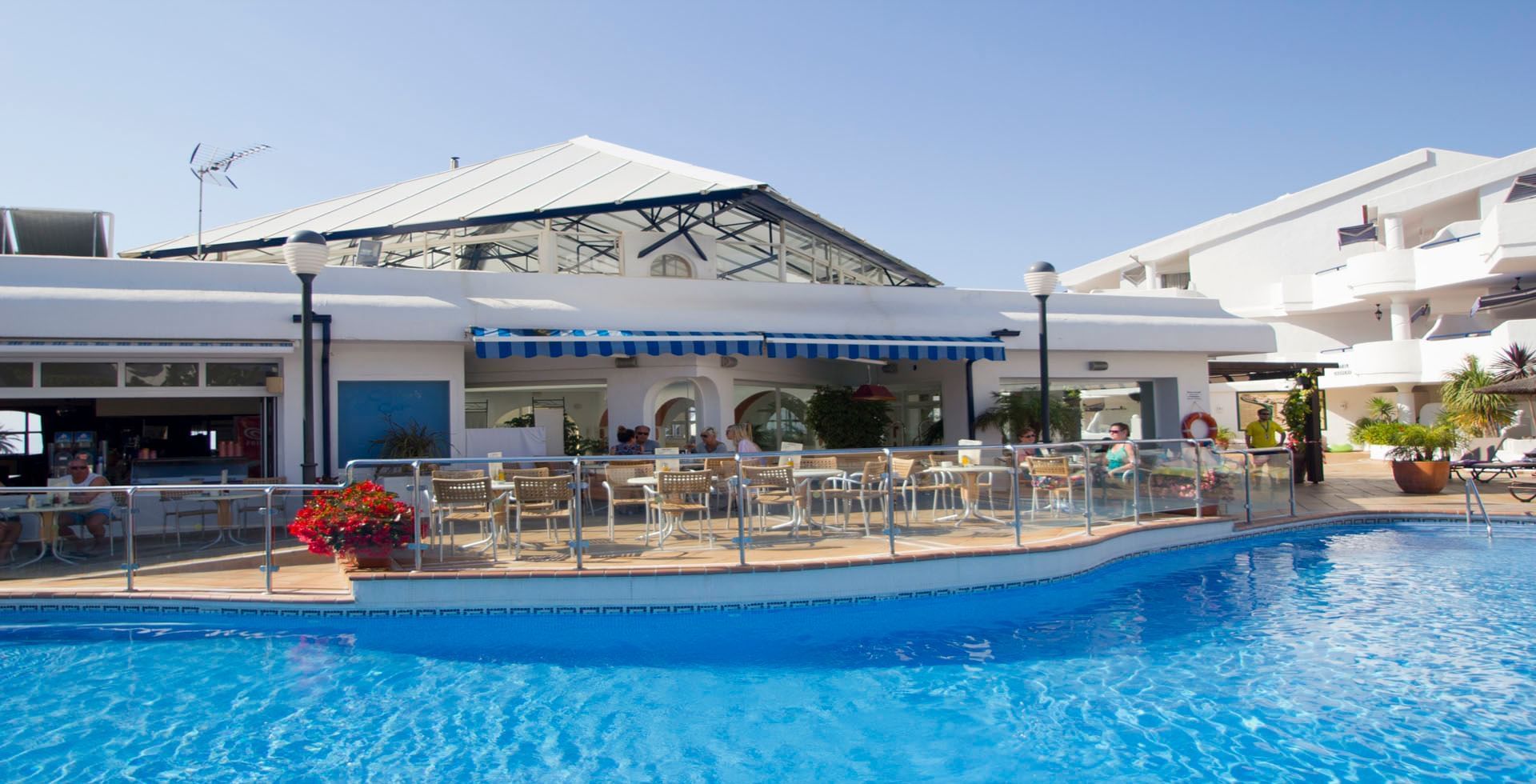 Poolside Bar
Have a seat at the poolside bar and savour a selection of tasty snacks and cool drinks as you soak up the sun.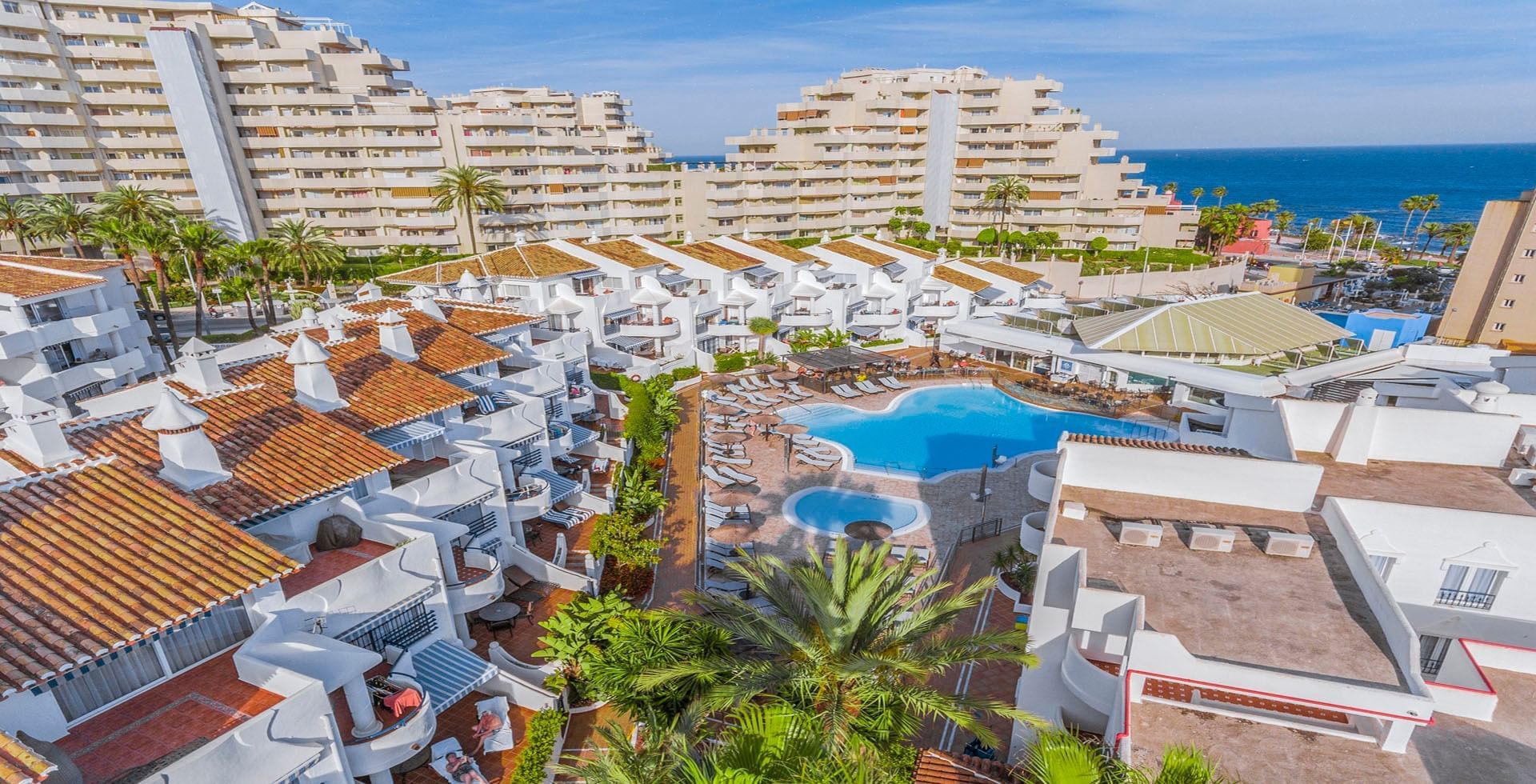 Grocery Store
Stock your apartment kitchen with items from the resort's on-site grocery store and prepare a home-cooked meal whenever you'd like one during your holiday.