Things to do
Tenerife excursions and activities
Ideally situated in Costa Adeje on the beautiful island of Tenerife, Sunset Harbour Club offers convenient access to some of the area's most popular attractions – from Torviscas Beach to golf courses, water parks and stunning natural landmarks. Indulge in a little retail therapy at Siam Mall, or spend a day exploring the charming island of La Gomera on a resort-organised tour.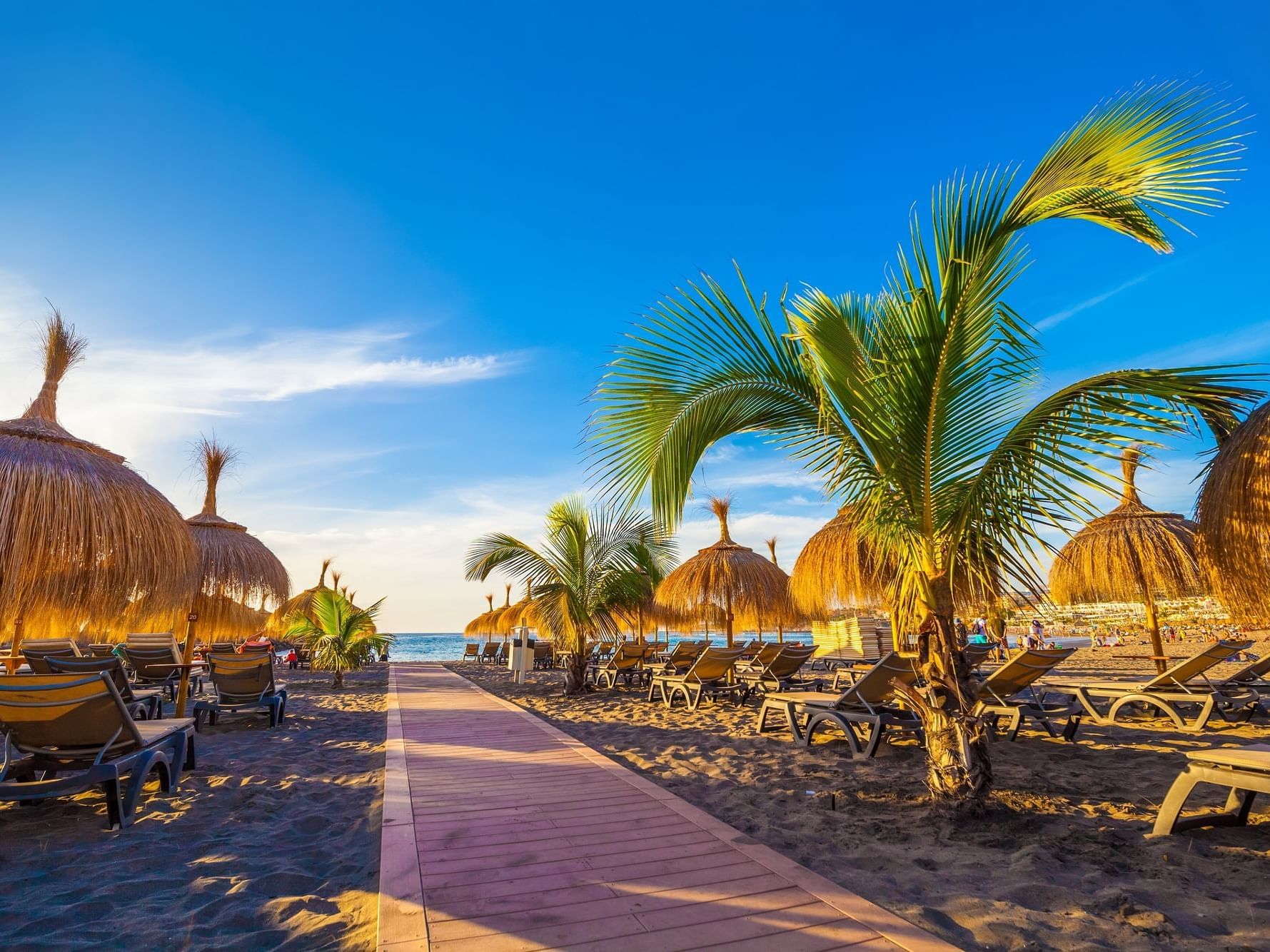 Torviscas Beach
(300 metres from the resort)
One of the largest and best beaches in Tenerife, Playa de Torviscas is just a short walk from the resort, and offers everything from water sports to lively bars and restaurants.
Water sports
(300 metres from the resort)
Try your hand at deep sea fishing, kite surfing, stand up paddling and much more at Fañabé Beach or Torviscas Beach, both of which are a short walk away. Divers will be delighted with the multitude of stunning dive sites along the coast.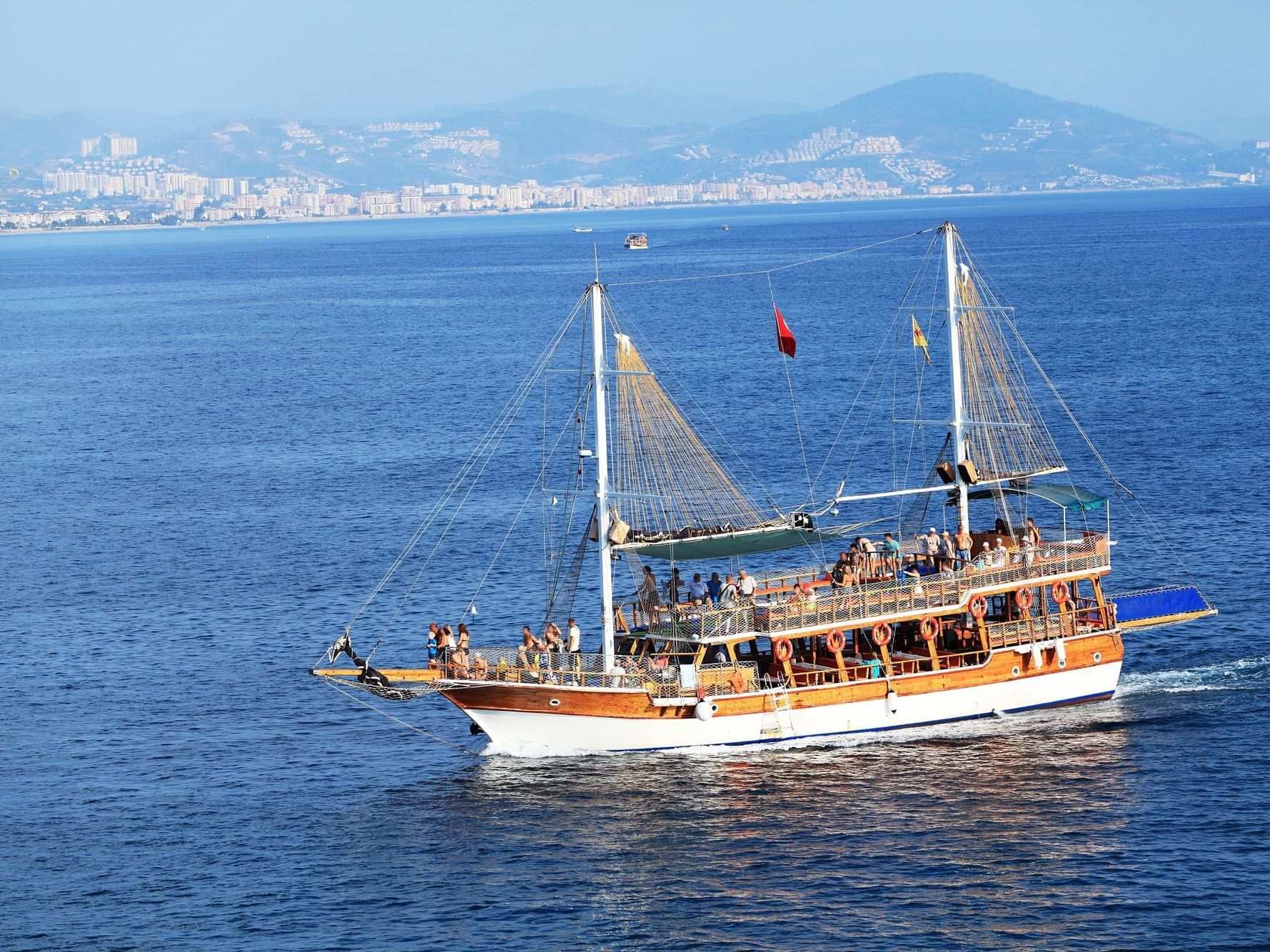 Yacht and boat tours
(300 metres from the resort)
If you'd rather sit back and admire the scenery from the comfort of a luxury yacht or sailing boat, there are plenty of tour operators in the area, and a member of the resort staff can assist you in booking an excursion. Many of these boat tours include exciting activities including snorkeling and swimming.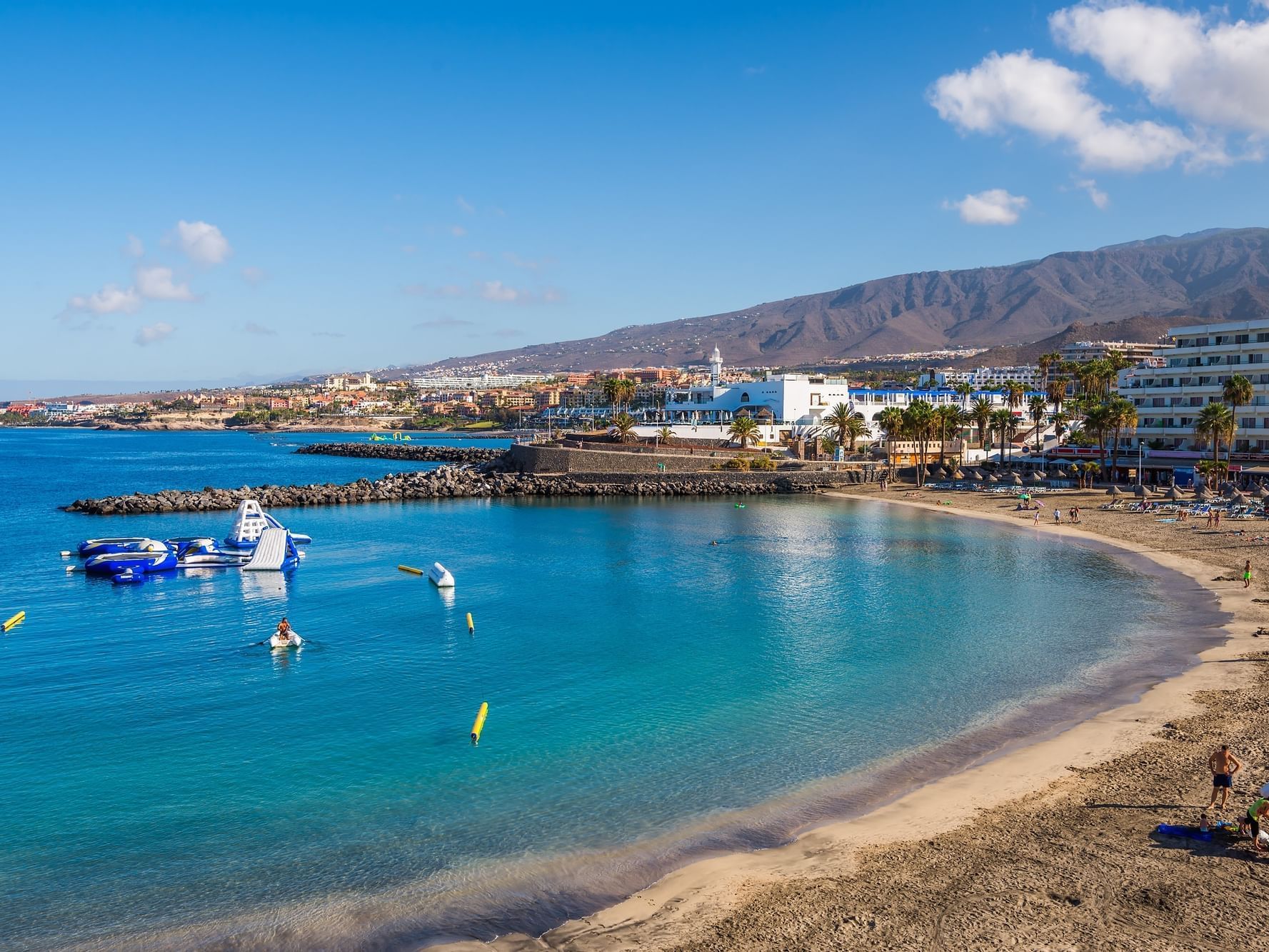 Puerto Colón Beach
(300 metres from the resort)
This lovely sheltered beach is known for its calm, shallow waters, so it's great for families with small children. There are lots of shops and restaurants along the beach as well, if you'd like to take a break from sunbathing.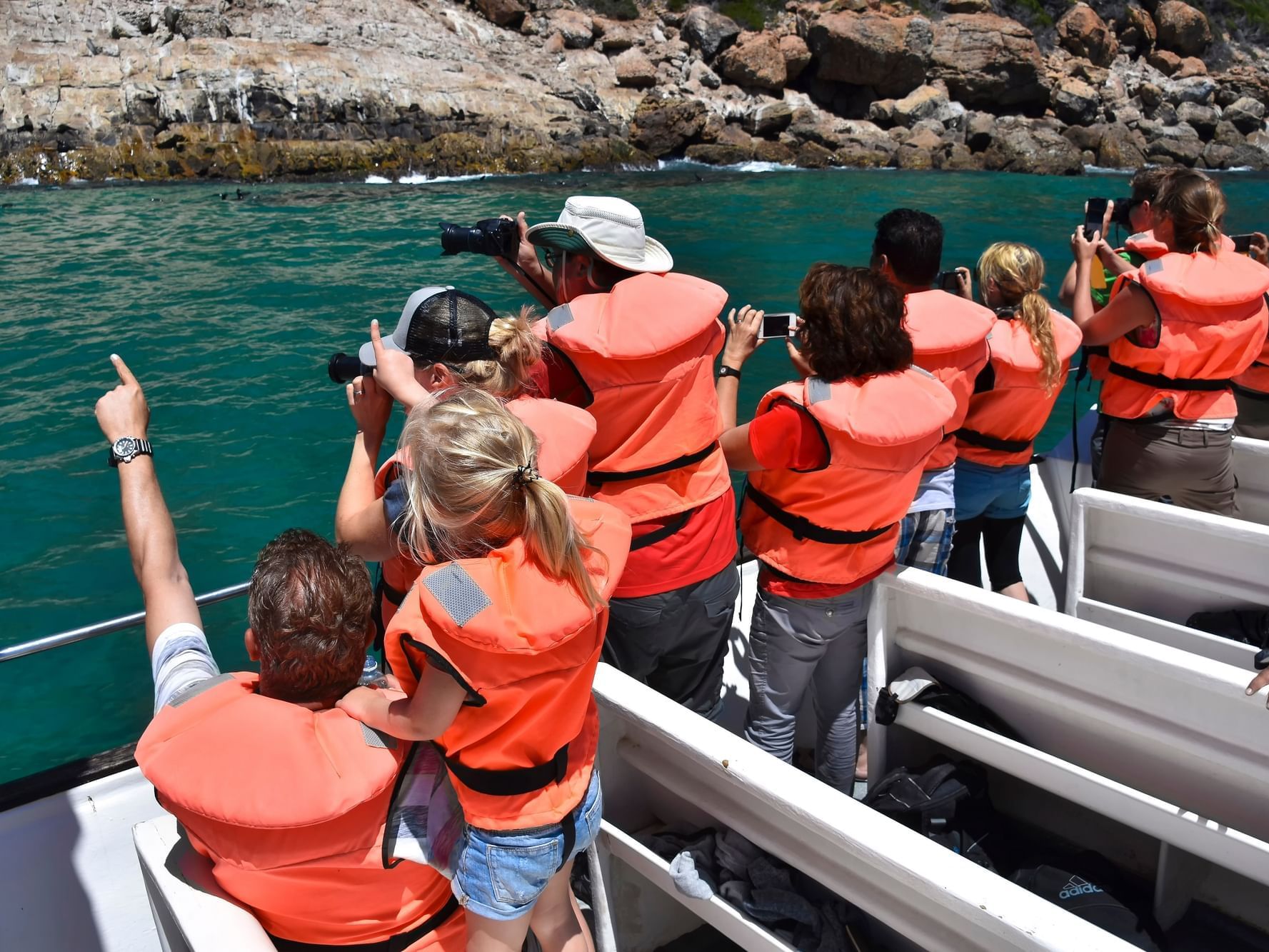 Whale and Dolphin Watching
(1 kilometre from the resort)
One of the most memorable things to do on your Tenerife holiday is to catch a glimpse of a whale or dolphin soar above the waves – and the island provides plenty of opportunities to see these magnificent creatures in action. Puerto Colón Beach in particular offers a variety of tours.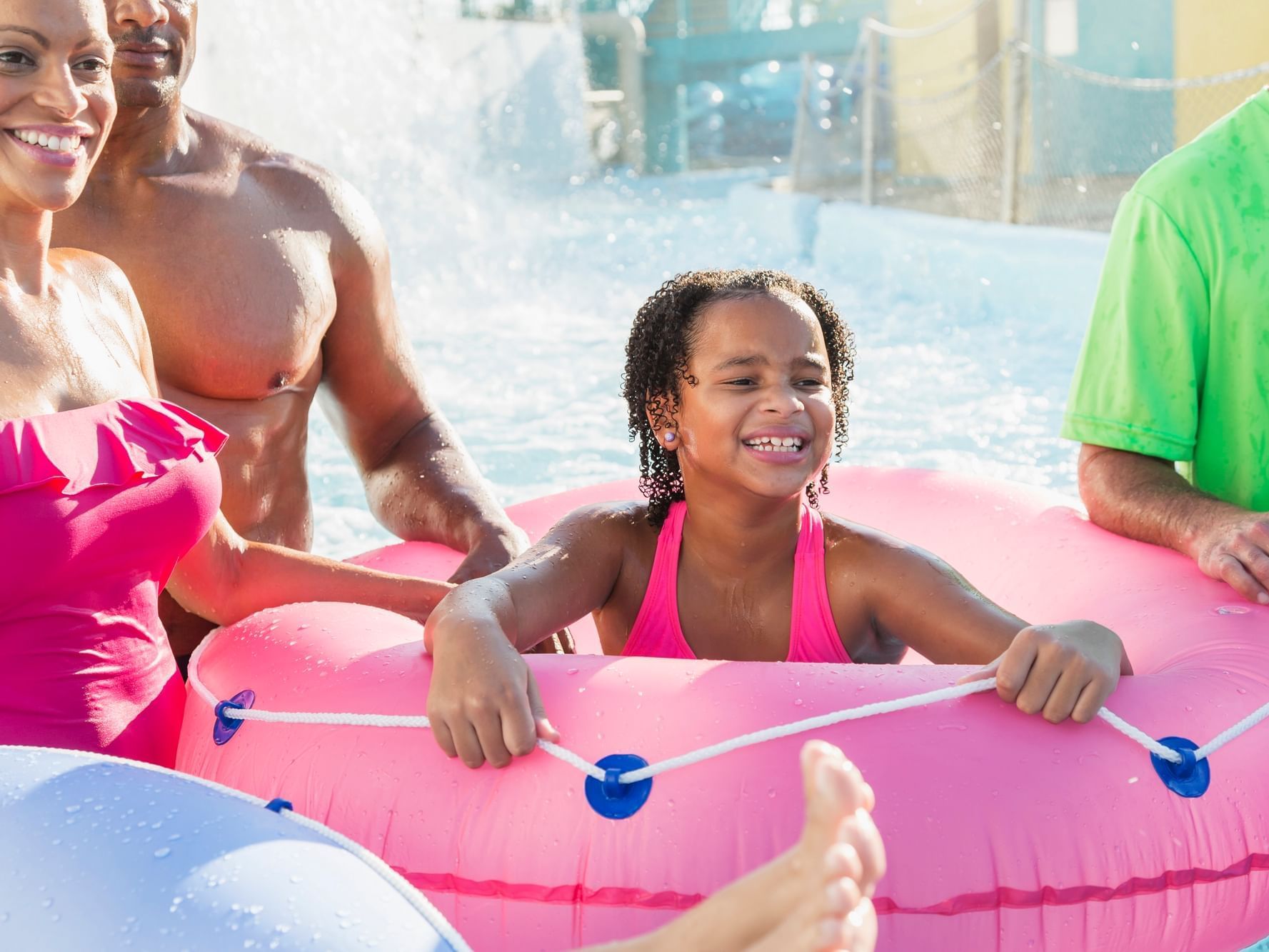 Aqualand Costa Adeje
(2 kilometres from the resort)
Kids of all ages will love this open-air water park, which features everything from a family-friendly lazy river to the exhilarating Tsunami slide, which measures an amazing 21 metres in height.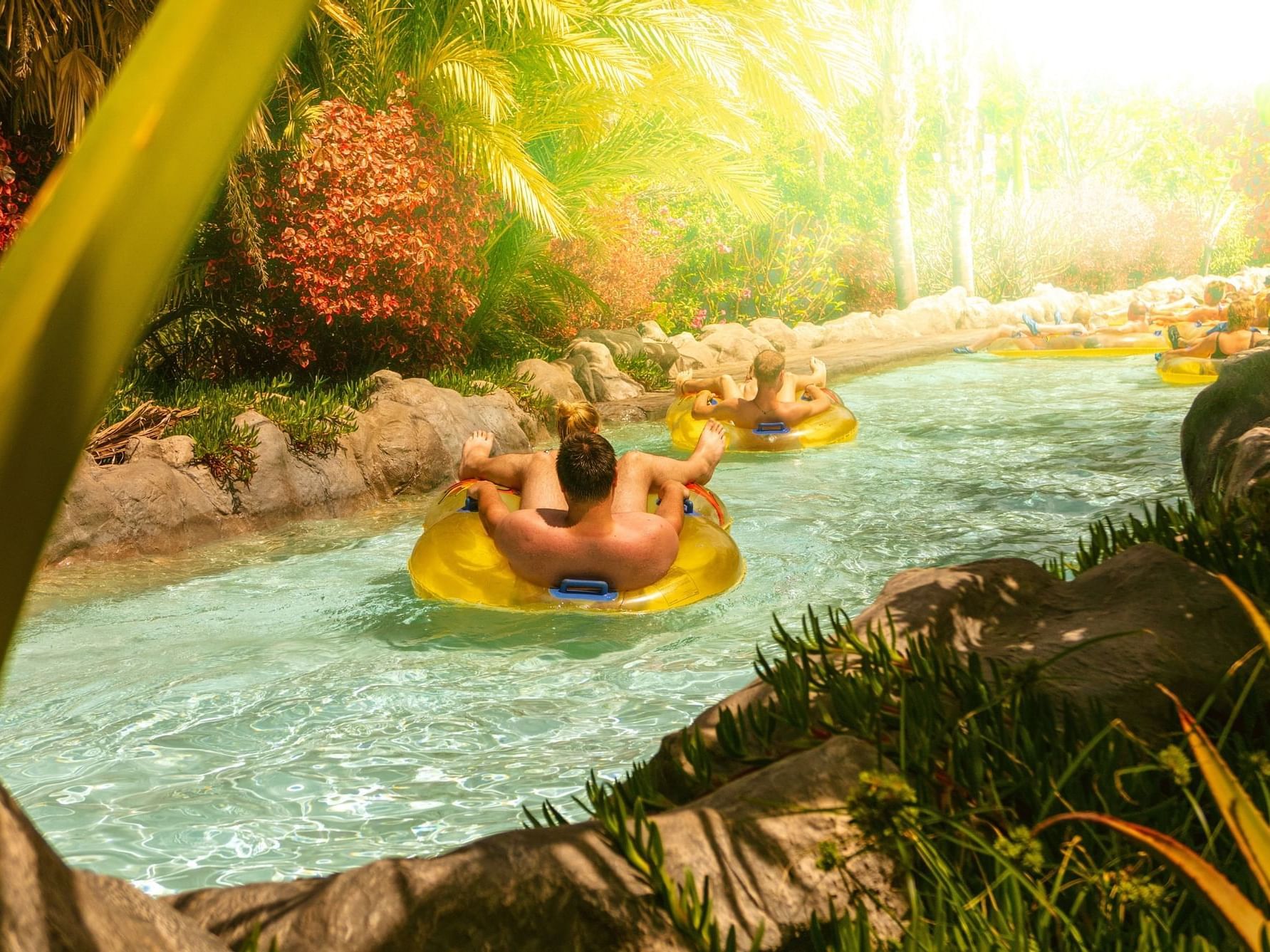 Siam Park
(2 kilometres from the resort)
Siam Park is without doubt one of Europe's most incredible water parks, with over a million visitors per year and a dozen slides, ranging in excitement level from relaxed to heart-pounding. The park also includes Thai-themed restaurants, gift shops and more.
Siam Mall
(2 kilometres from the resort)
Open 365 days a year, Siam Mall is one of the largest shopping malls in the Canary Islands. It features over 70 retail outlets, including Zara, Mango, Swarovski and Guess. The mall also offers a selection of eateries and beautiful views of the sea.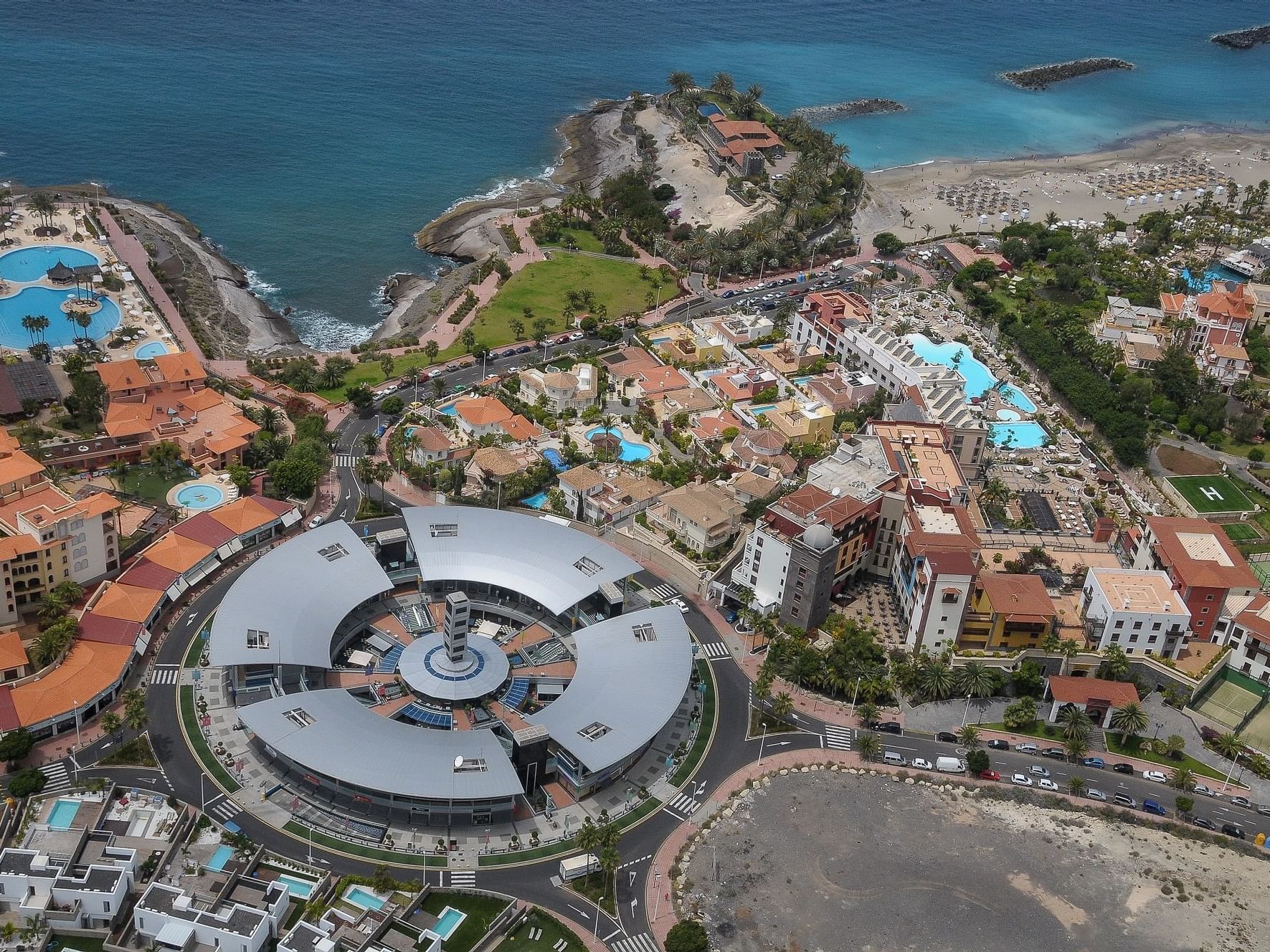 Plaza del Duque
(2 kilometres from the resort)
This upscale shopping mall is a premier destination for the latest trends in fashion, beauty and jewelry. Take a quick pause from shopping to enjoy a bite to eat in one of the mall's food and drink outlets.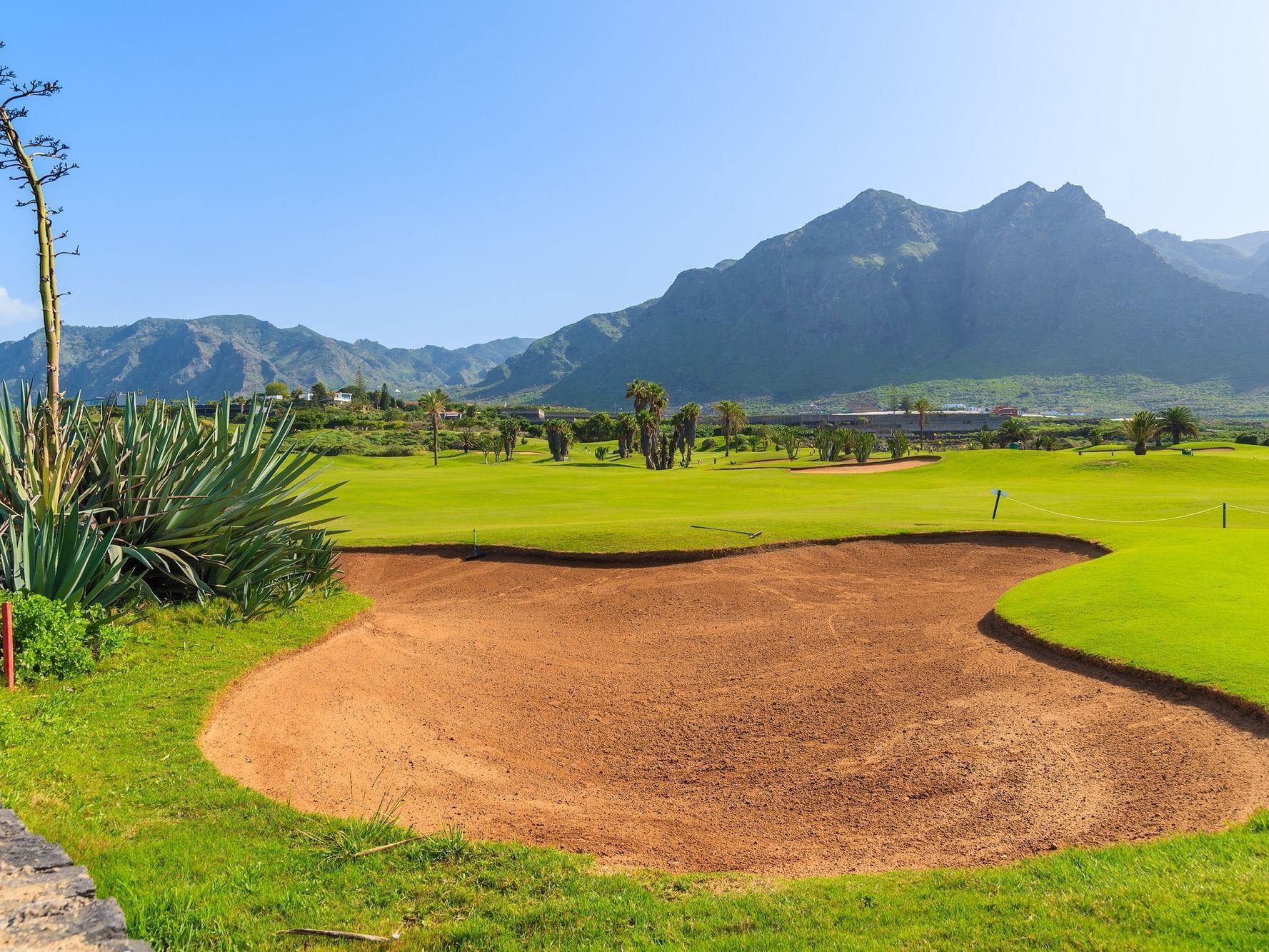 Golf Las Américas
(3 kilometres from the resort)
Tenerife is known for its exceptional golf, and with 18 holes of challenging play, Golf Las Américas has established itself as a favourite among both residents and visitors. Additional facilities include a restaurant, a pro shop, a driving range and club hire.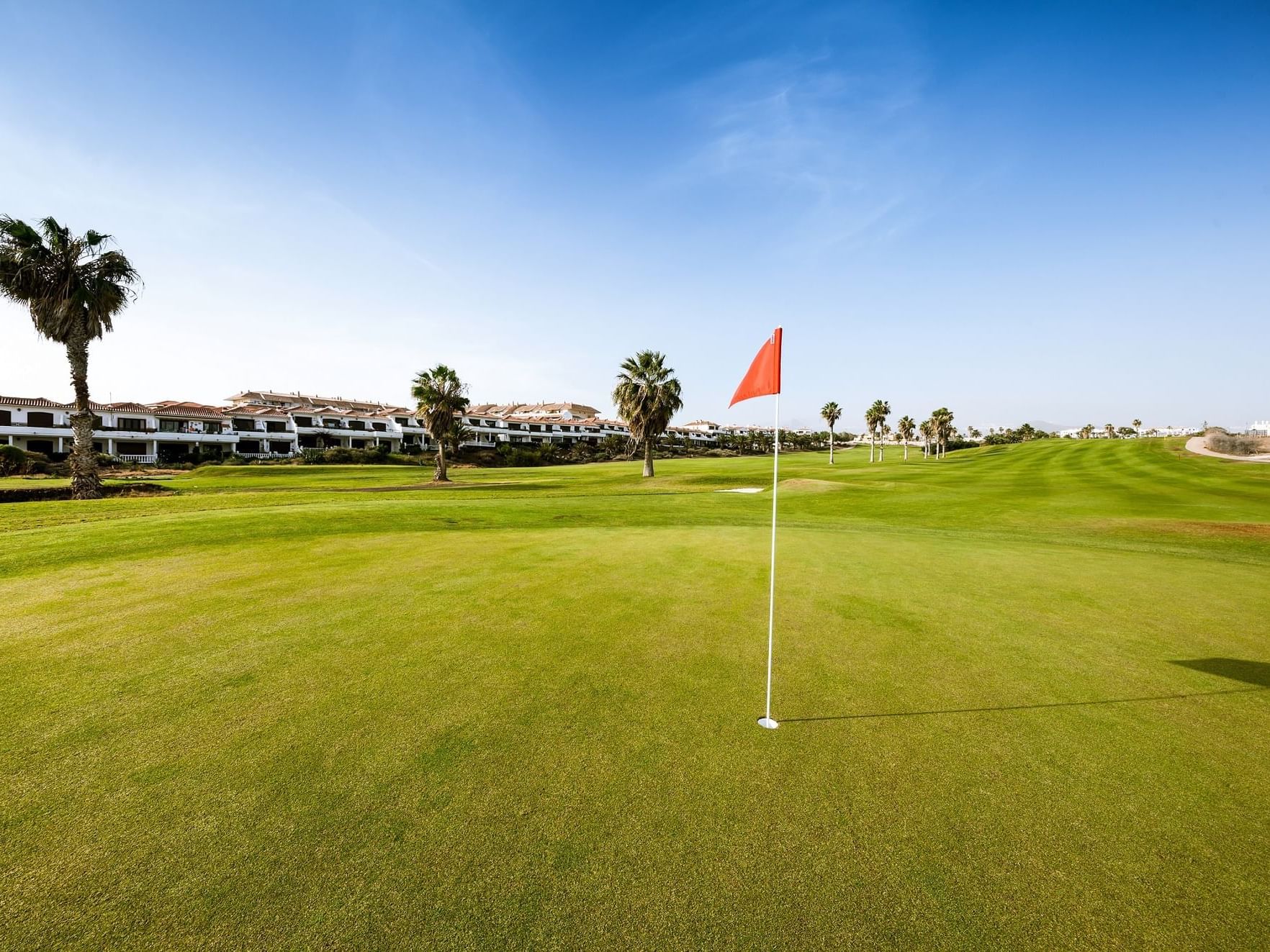 Golf Costa Adeje
(6 kilometres from the resort)
This championship course boasts stunning views of the sea and features several lakes; after playing a round, enjoy a meal in the upscale restaurant, or drop by the golf shop to pick up some clothes or equipment.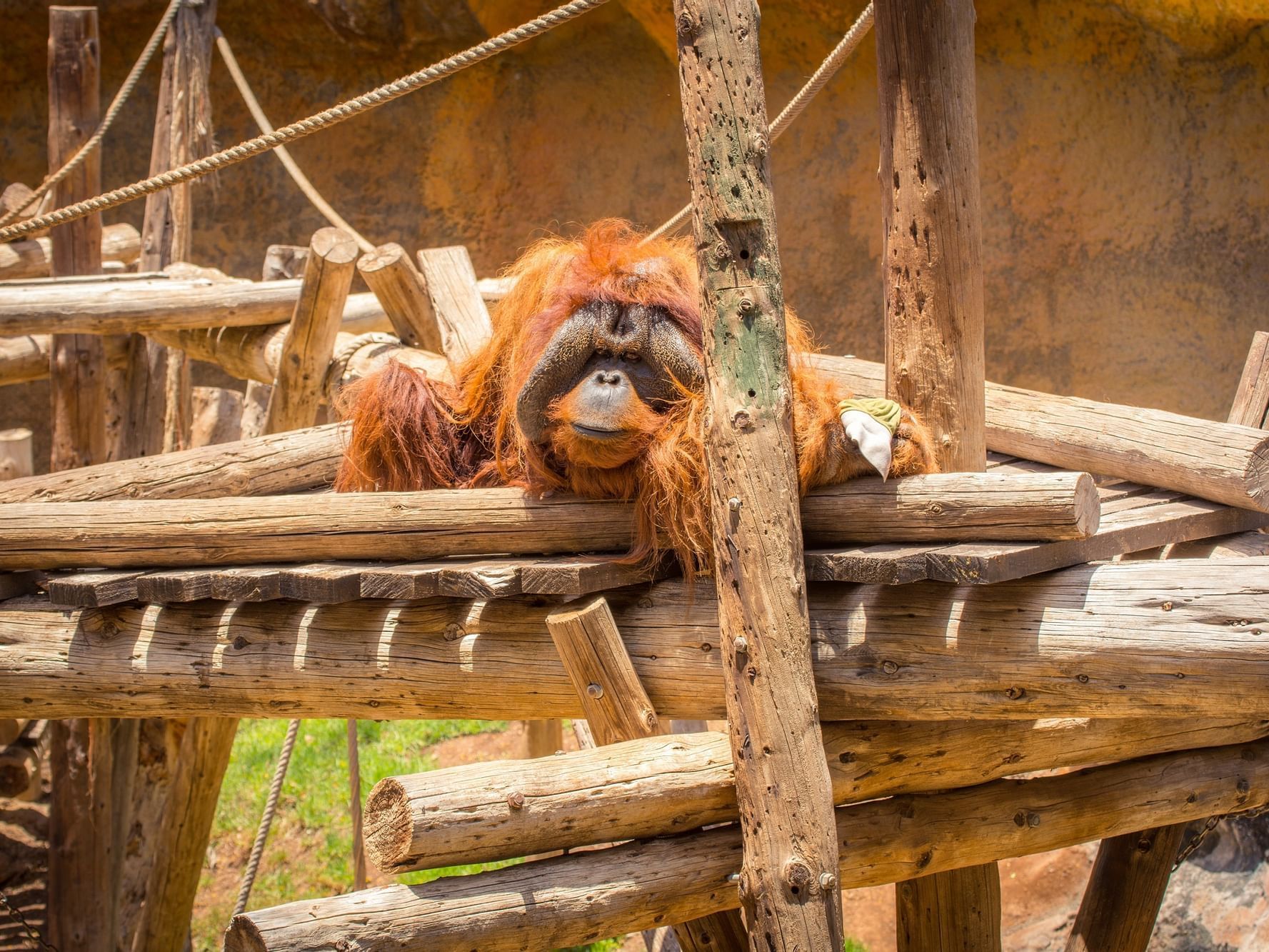 Las Águilas Jungle Park
(11 kilometres from the resort)
Stretching nearly 20 acres and home to over 500 animals, this biological park/zoo is a fascinating place to spend the day. Spot white lions, leopards, red pandas, eagles, crocodiles and much more.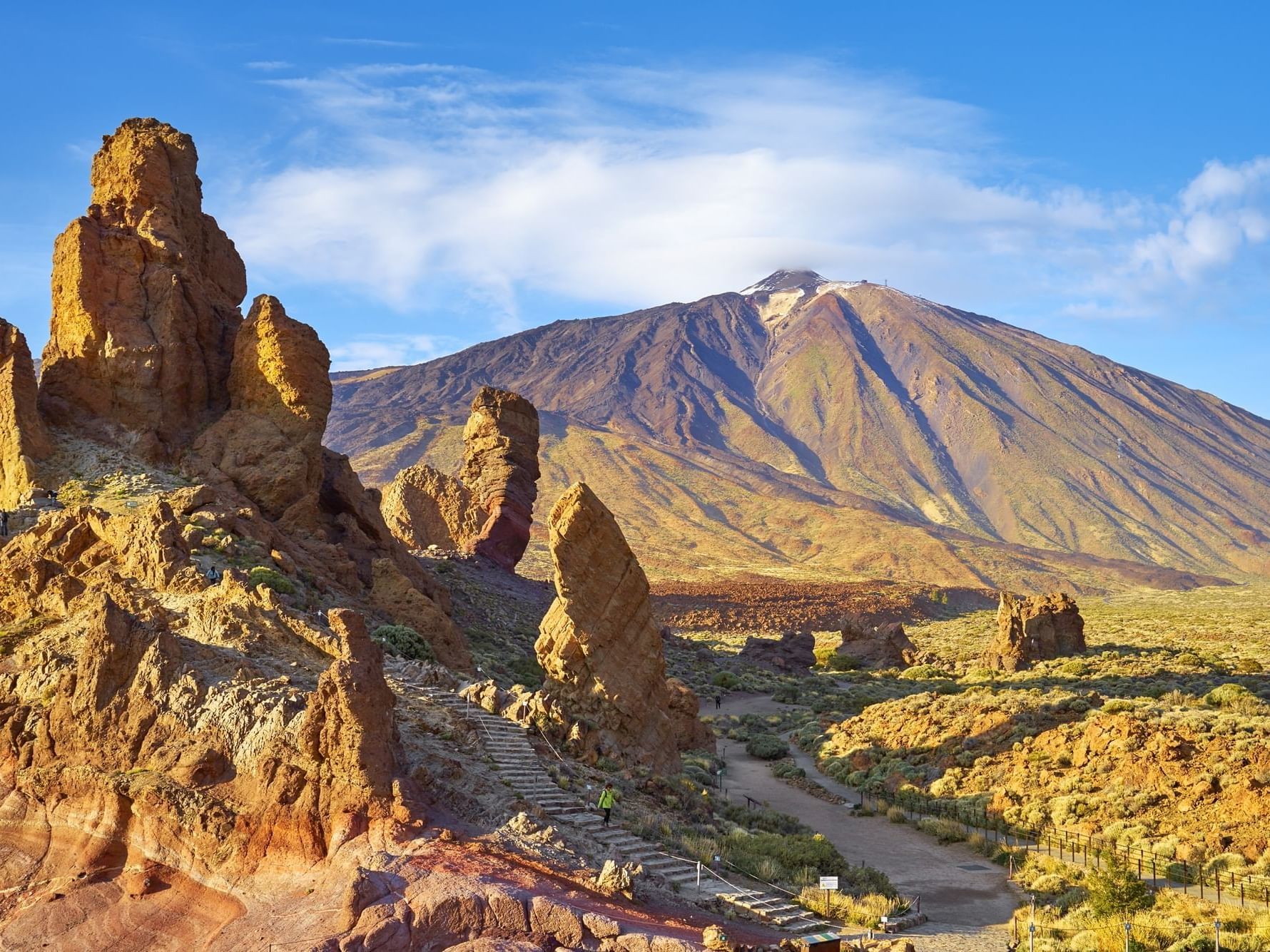 Teide National Park
(43 kilometres from the resort)
This national park is a UNESCO World Heritage Site, and home to the legendary Mount Teide volcano, which is the third-largest volcano in the world. It also hosts a vast array of beautiful flora and fauna. Teide National Park is definitely worth a day trip from the resort.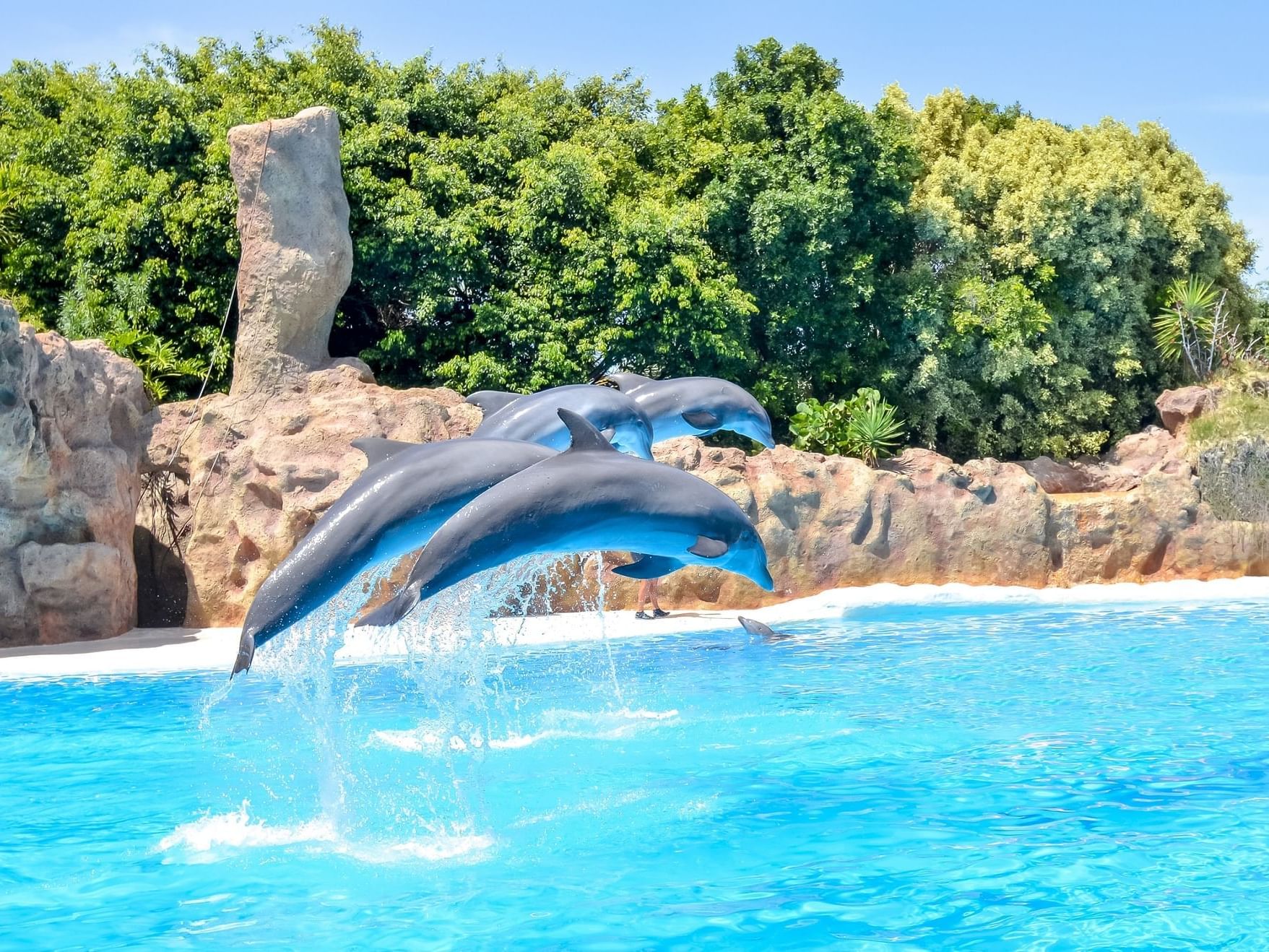 Loro Parque
(66 kilometres from the resort)
Treat your children to a fun day at this 33-acre zoo, which was built as a "paradise for parrots" (loro is Spanish for parrot) and offers over 4,000 of these unique birds. The park also features a gorgeous orchid garden and events including a dolphin show.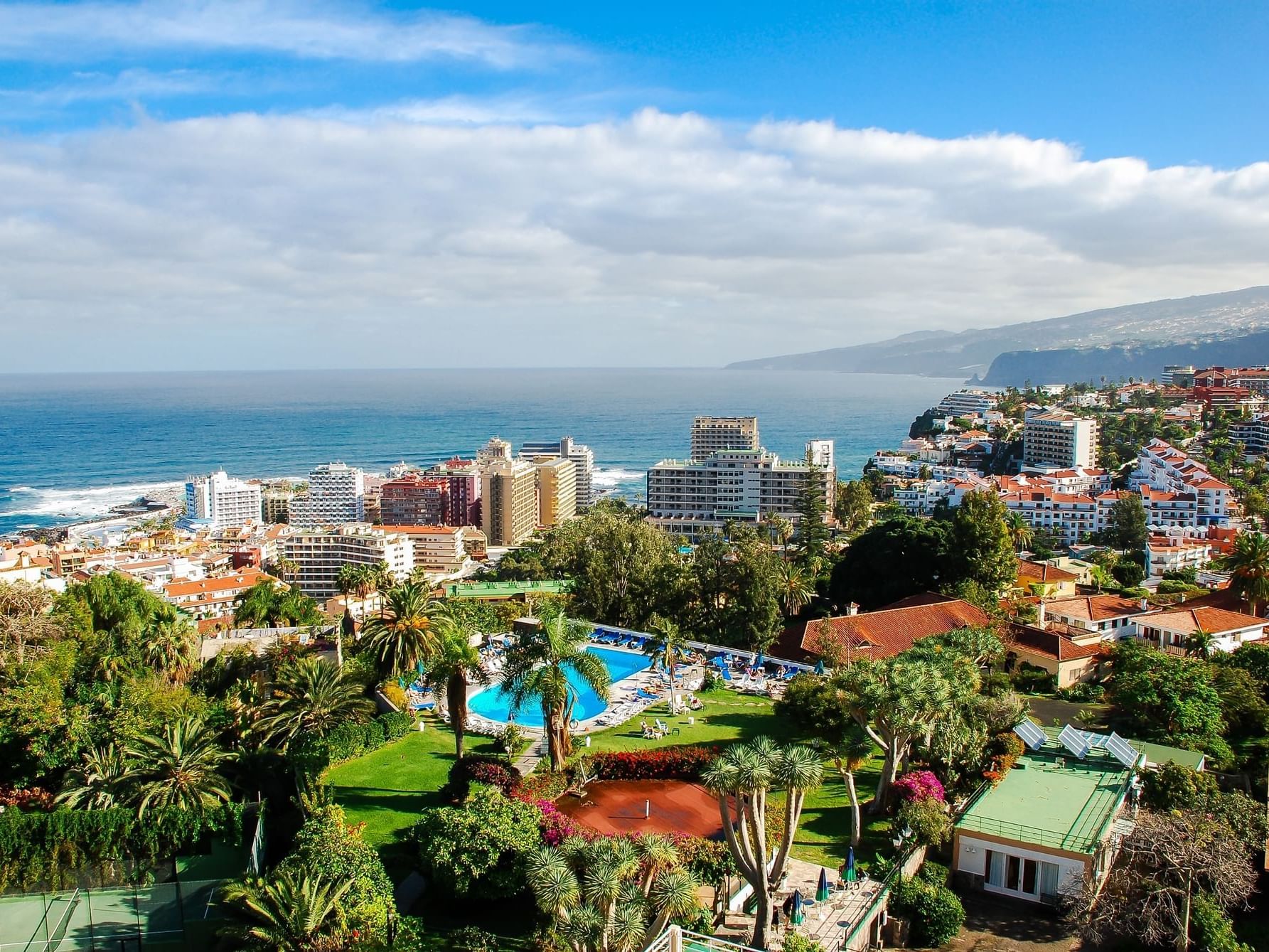 Puerto de la Cruz
(70 kilometres from the resort)
Located on the northern end of the island, Puerto de la Cruz offers volcanic dark sand beaches, a lush botanical garden and the aforementioned Loro Parque. It's one of Tenerife's most popular tourist destinations.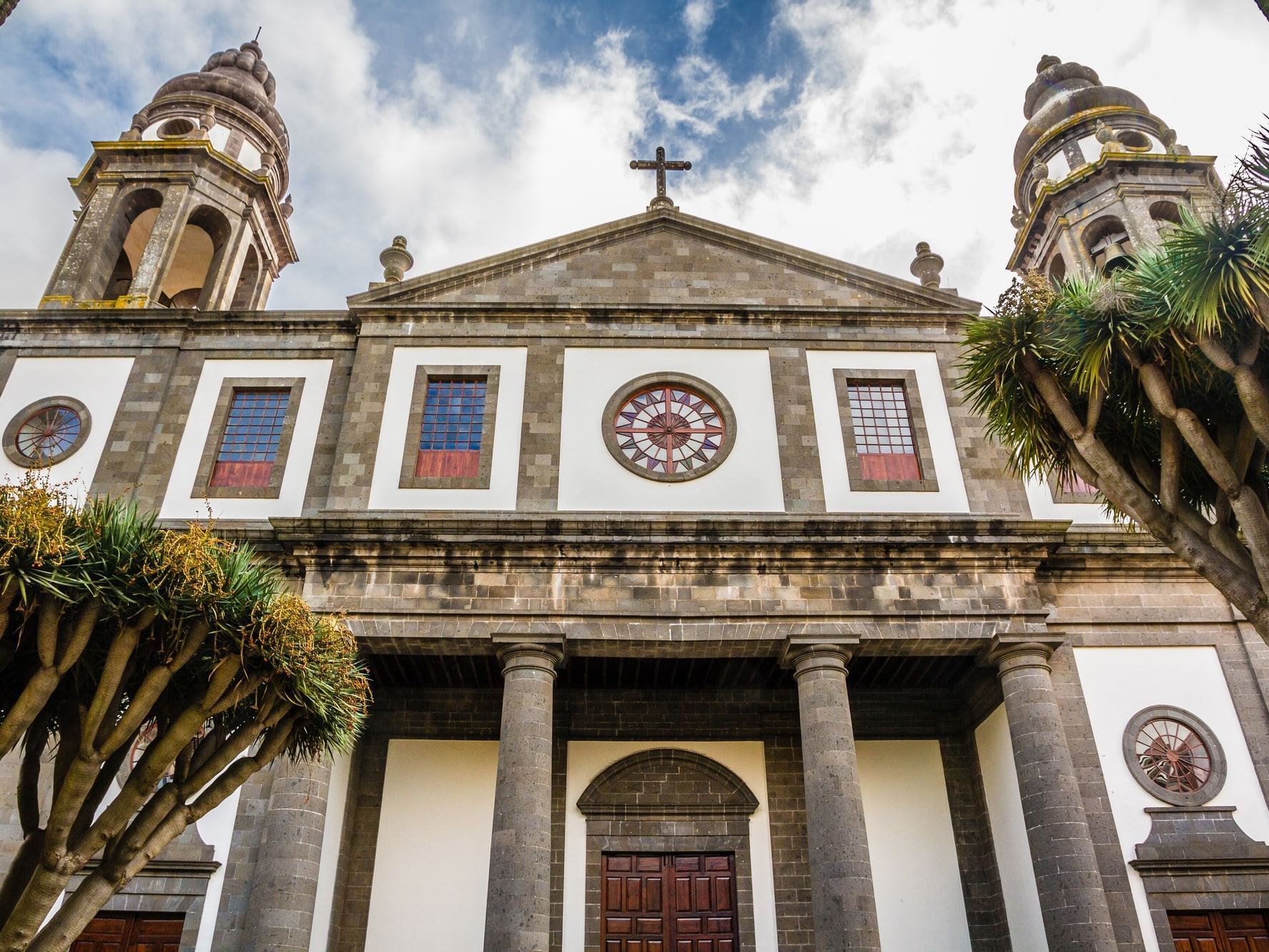 San Cristóbal del La Laguna
(80 kilometres from the resort)
This historic town was once the capital of Tenerife, and is known both for its university and for its beautiful architecture. It is a UNESCO World Heritage Centre.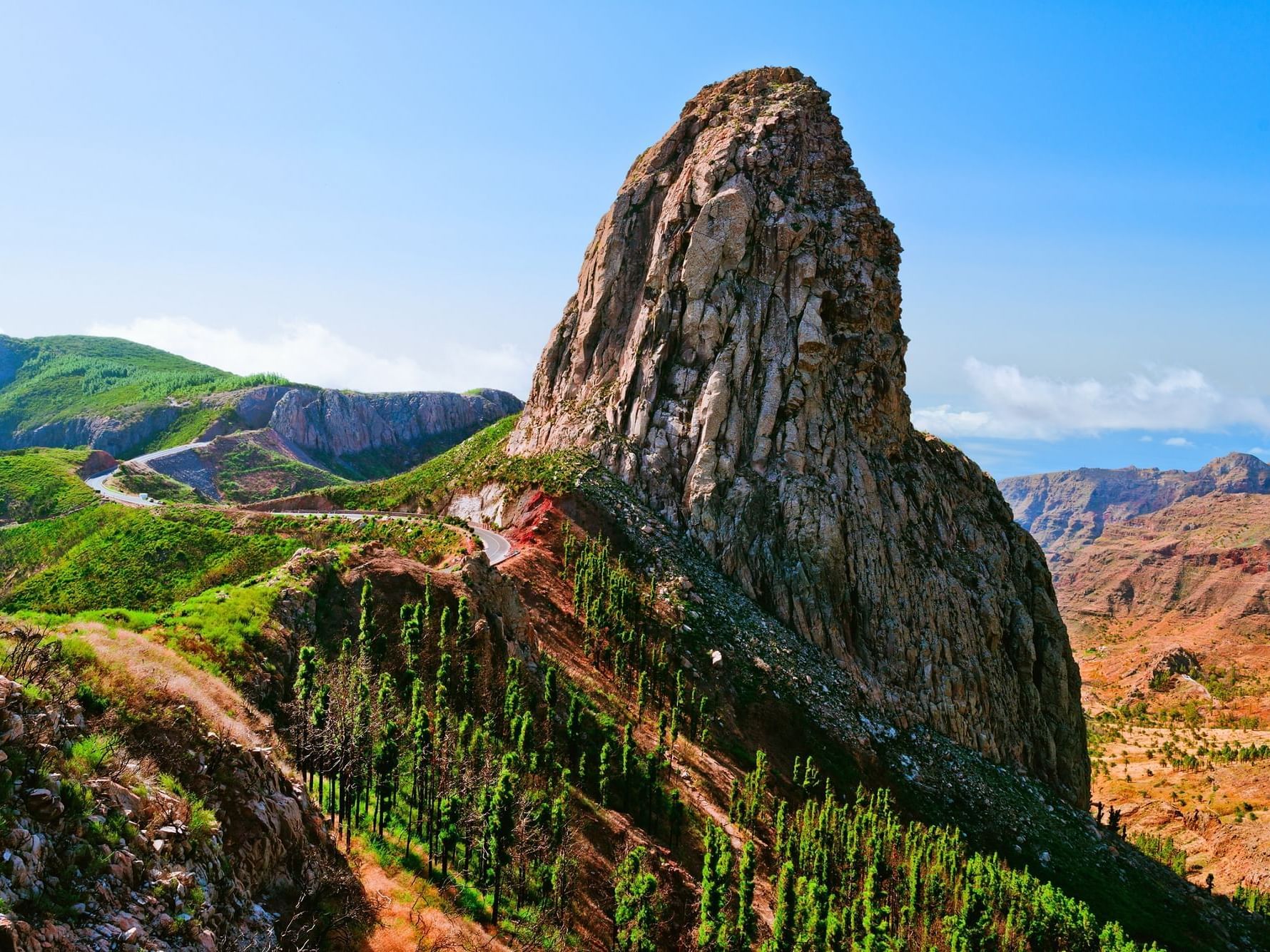 La Gomera
(73 kilometres from the resort)
The resort offers a weekly day-trip excursion to this splendid island, which includes charming towns and the mystical Garajonay National Park. A journey here is a can't-miss experience!